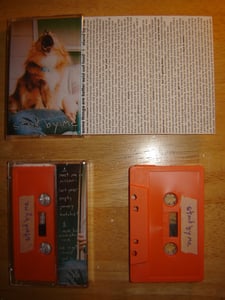 $

3.00
"Some Things Are Better Said Out Loud" Full Length Cassette.
Recorded in 3 days during January and February, 2010 at Andrews Lane Recording Studios in Haverhill, Massachusetts.
10 songs clocking in at just under a half hour with 3 completely re-done songs from the demo along with 7 brand new songs.
All of the cassettes are handmade and self-released, complete with a fold-out insert. All cassettes and inserts are also individually hand-numbered out of 50.